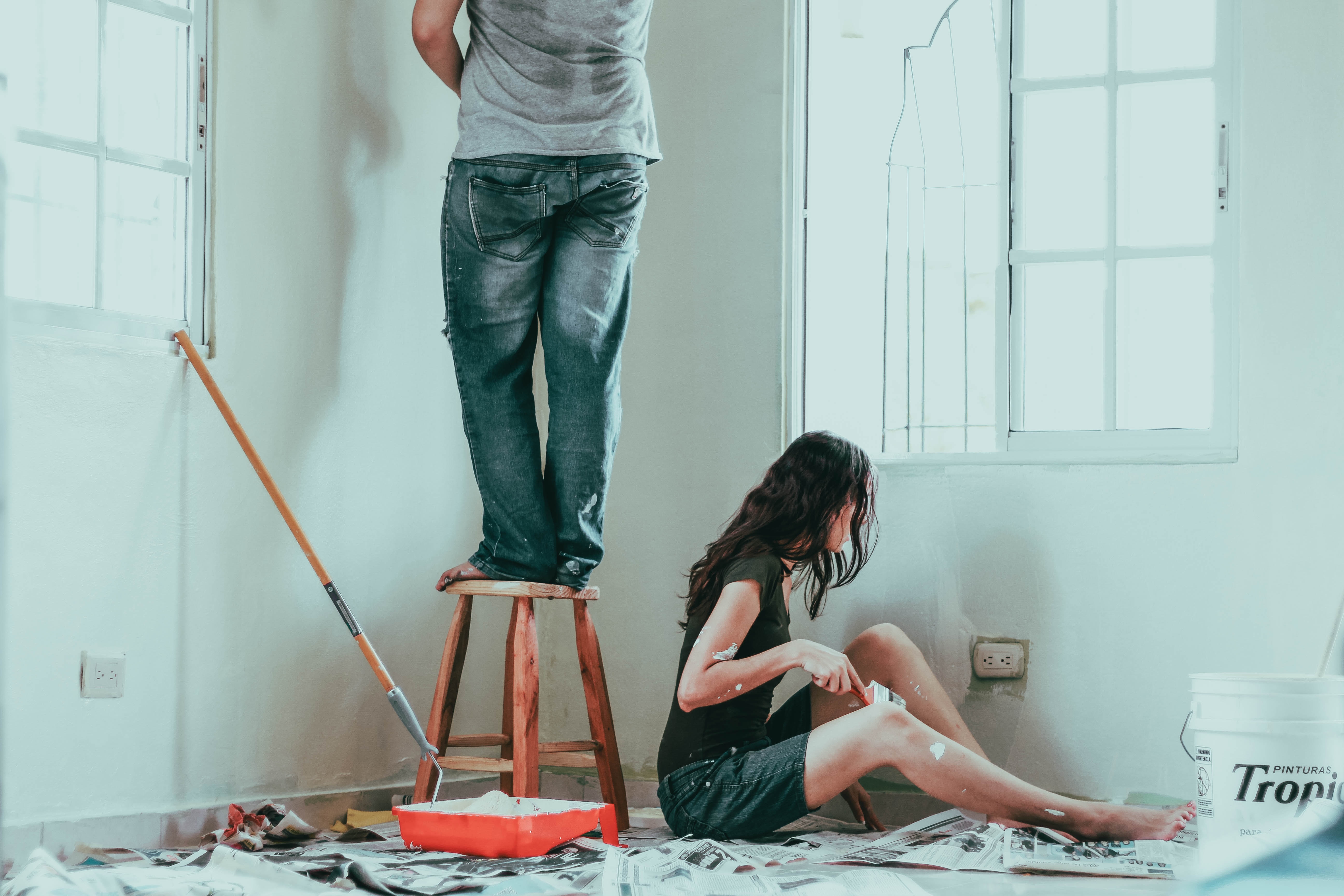 Homeownership comes with a desire to create a space that reflects our personal tastes and preferences. However, it's also important to consider the long-term value of our properties. Renovating your home can not only enhance its aesthetic appeal and functionality but also increase its overall value. In this blog post, we'll explore popular renovation projects that offer a promising return on investment (ROI) to help you make informed decisions and maximize the potential of your real estate investment.
Kitchen Remodeling: The Heart of Your Home:
The kitchen is often considered the heart of any home, making it a prime candidate for renovation. Upgrading your kitchen can yield a high ROI. Focus on elements such as modernizing appliances, replacing outdated fixtures, refreshing cabinetry, and creating an open floor plan to enhance both functionality and visual appeal.
Bathroom Upgrades: Luxury and Comfort:
Bathrooms are another key area that can significantly impact a home's value. Simple upgrades like replacing worn-out fixtures, installing energy-efficient features, or upgrading the shower and bathtub can provide a fresh and inviting atmosphere. Bathroom remodels are a worthwhile investment.
Curb Appeal: First Impressions Matter:
Enhancing your home's curb appeal can captivate potential buyers and increase its value. Focus on exterior improvements such as repainting the facade, upgrading the front door, enhancing landscaping, and improving the driveway. These renovations are an effective way to boost your property's overall appeal.
Energy Efficiency: Sustainability and Savings:
In today's environmentally conscious world, energy-efficient renovations have gained significant popularity. Upgrading insulation, installing energy-efficient windows, and replacing outdated HVAC systems can not only reduce utility bills but also enhance your home's value. The ROI for energy-efficient upgrades can vary and depends on factors like location and energy cost savings.
Additional Living Space: Expanding Possibilities:
Adding extra living space is a renovation strategy that can yield a substantial return on investment. Consider options such as finishing basements, converting attics into functional rooms, or building home extensions. These projects can offer a good return on investment depending on the square footage added and the local real estate market.
Conclusion:
Investing in home renovations can be a strategic decision that not only improves your living space but also enhances your property's value. By focusing on key areas such as the kitchen, bathrooms, curb appeal, energy efficiency, and additional living space, you can make well-informed choices to maximize your ROI. Remember to research local real estate trends, consult with professionals, and consider your budget and long-term goals before embarking on any renovation project. With careful planning and smart investments, you can transform your home into a valuable asset that brings you both comfort and financial gains.
We will offer our recommendations specific to your property along with recommendations of qualified local contractors as needed with in home personalized valuations to list your home for sale. From Roofing, Plumbing, Paint, Electrical, drywall etc. We will be happy to advise you on what improvements will give you the most impact for your $$$ !!
If you're considering selling a property, we also provide a complimentary home valuation service. By obtaining an accurate estimate of your property's value, you can make informed decisions and stay ahead in the market. Get your free home valuation at: https://www.solutiononerealty.com/free-home-valuation/.
Our team at Solution 1 Realty is dedicated to delivering a comprehensive range of real estate services, including buying, selling, and property management. To learn more about the services we offer, please explore our website: https://www.solutiononerealty.com/. We appreciate your consideration of our services and eagerly anticipate the opportunity to work with you!
From Tenant Screening to Rental Pricing: Expert Tips for Profitable Property Management